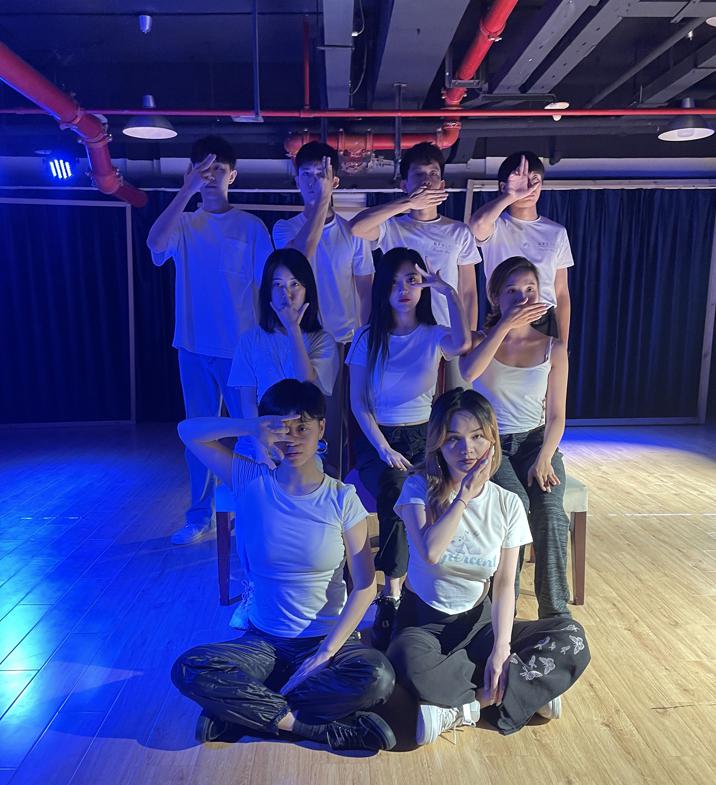 Performers rehearse for the musical created by Chinese Canadian architect Peter Guo-hua Fu. [Photo provided to chinadaily.com.cn]
A musical featuring a Chinese Canadian architect's affection for cities will debut at the Shanghai Grand Theater on Sept 22 and 23.
Peter Guo-hua Fu, the playwright, producer, and director of the musical "West East Park", said that he derived the story idea for the musical from one of his architecture works.
Fu is the general manager of KFS Architects Inc Canada, which has designed commercial and residential projects spanning a combined 5 million square meters in Shanghai.
Two years ago, Fu, who returned to Shanghai in 2001 to start a business, was invited to work on a cultural and art landmark complex in Hengqin, an island of Zhuhai city, Guangdong province. He said that the design team eventually decided on the idea of "dancing on the building".
"The two super high-rise buildings seem like two people embracing and dancing, and the other three high rises also form a scene mimicking a three-person dance. The entire complex forms a cheerful rhythm," he said.
After completing the complex design, he decided to translate the idea into a musical, allowing the audience to see the architects' process of creating architectural works, said Fu.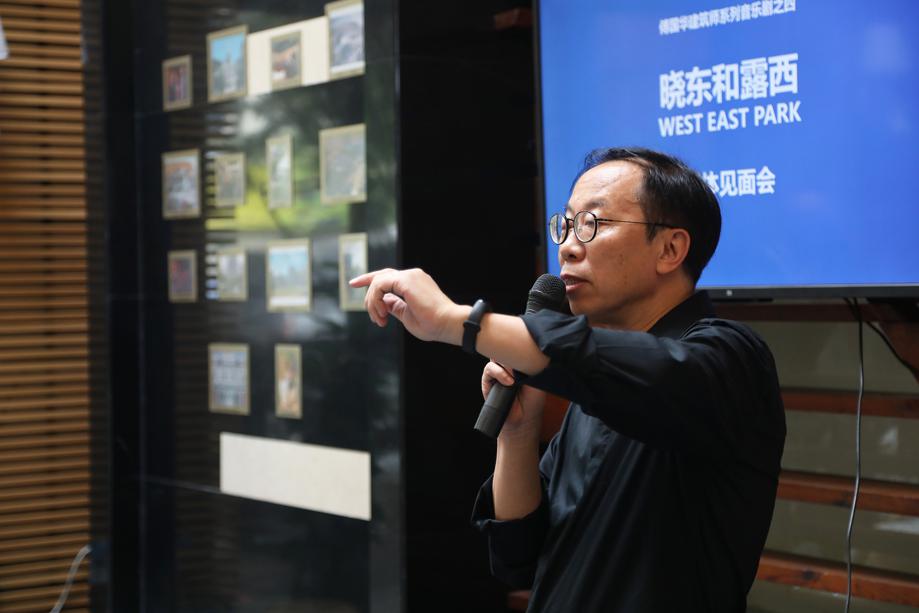 Chinese Canadian architect Peter Guo-hua Fu talks about a musical in which he is the playwright, producer, and director. The musical will debut in Shanghai at a media briefing earlier this month. [Photo provided to chinadaily.com.cn]
"Shanghai put forward the vision of building itself into a place where people will feel comfortable strolling along streets. As an architect, I can show my affection for the city through designing buildings as well as creating musicals and writing books," he said.
In the musical, the story of the leading actor and actress starts from their days as students at at McGill University in Montreal, Canada. Fu also works as a professor at its school of architecture.
The musical, said Fu, is his way of paying tribute to both the university, which celebrates its second centenary, and the school, which celebrates its 120th anniversary, this year.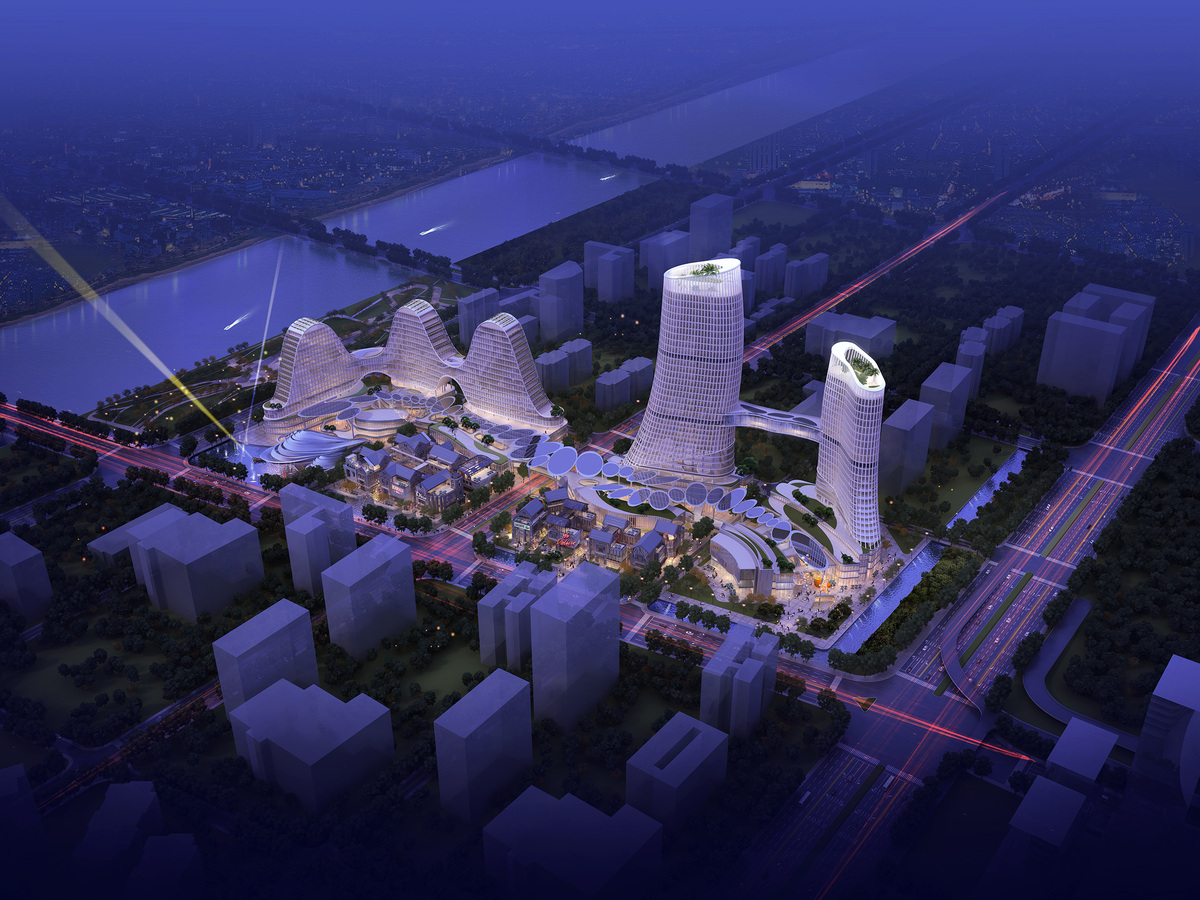 Peter Guo-hua Fu was invited to work on a cultural and art landmark complex in Zhuhai, Guangdong province, in 2019. [Photo provided to chinadaily.com.cn]